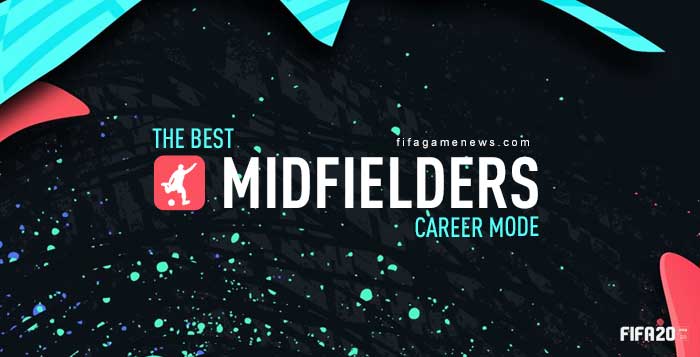 In FIFA, there will always be changes in player ratings along with their performance in world soccer competitions. There are also some young players with the best talent who have the potential to become potential stars in the future.
As reported by the FIFA index as of August 22, 2019, released the 100 highest-rated players in the FIFA 20 game.
The following are the six midfielders who have the highest rating in the best FIFA 20 players. Who are they? Let's check below!
Frenkie de Jong (FC Barcelona/85)
Frenkie de Jong is currently playing 22 years and played as a Midfielder for FC Barcelona in Spain. The overall ranking in FIFA 20 is 85 with a potential of 91. De Jong has been ranked 4-star skill moves. He prefers to shoot with his right foot.
Toni Kroos (Real Madrid/88)
Real Madrid underwent a poor season in 2018/2019 La Liga competition. Almost all of their players appear so off-perform.
Toni Kroos is one of them, who is considered to appear windy. The player recently decided to extend his contract with Real Madrid. The fans certainly hope that Toni Kroos can return to his best game.
Sergio Busquets (Barcelona/89)
Sergio Busquets's role is irreplaceable in Barcelona. Since it was launched by Pep Guardiola, Busquets has always been a mainstay in the Barcelona midfield.
For FIFA 20, the rating of Busquets has not changed much and even tends to be stable. One midfielder option that is quite okay, besides N'Golo Kante.
N'Golo Kante (Chelsea/89)
Players who appear consistent, both with the club and the national team. Being third in the best midfielder in FIFA 20 is an appropriate achievement for a Kante.
Luka Modric (Real Madrid/90)
His appearance was closed with the performance of Real Madrid which declined last season. But Modric still deserves to be in the midst of a row of elite players in the world today.
In FIFA 20, Modric successfully broke the 90 ratingS.
Kevin de Bruyne (Manchester City/91)
Kevin de Bruyne managed to become a midfielder who has the highest rating in FIFA 20.
Had an injury, but De Bruyne managed to return neatly and helped Manchester City to win the Premier League title last season.
What do you think? Are there your favorite midfielders here?